Follow @2CLumi Tweet #Lumi ††

Join the millions that use us for their forum communities. Create your own forum today.
Learn More
·
Sign-up Now
"Listen to me, okay? Lucas, the destiny that I believe in starts with a teenage troublemaker who got to take this military brat to her first dance. And he turned out to be the love of her life. Get it?"
--Sami Brady Horton, Summer 2007
Happy 19th Anniversary, Lucas and Sami!
On April 15, 1993, teenage troublemaker Sami Brady picked the lock to rock singer Cherish's dressing room and saw this: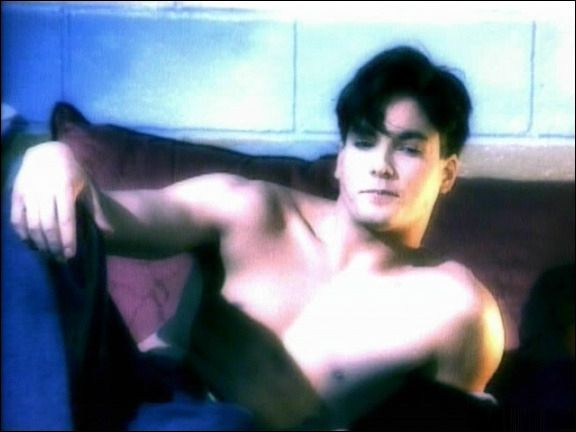 No wonder she decided to strike a deal: he would take her to the Spring Fling (in military brat uniform, natch) and she would help him discover the identity of his father.
Their friendship grew while Sami kidnapped her sister Belle, Lucas discovered four long-lost older siblings and his Horton ancestry, Sami was raped by Alan Harris, and Lucas confessed to murdering Curtis Reed to protect his mother. Lucas and Sami also survived a few photographs we know certain actors wish we would forget about:
Picture Ali Sweeney wishes we'd lose.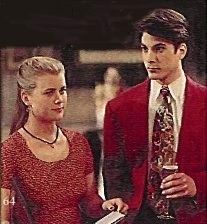 Picture Bryan Dattilo wishes we'd lose.
And by 1995, their friendship resulted in this:
A few more minor bumps followed, including Sami's amnesia, several thousand schemes to break up Carrie and Austin, the revelation of Will's paternity, Lucas shooting Sami's no-good fiance, Sami being executed and brought back to life, a helicopter crash, a scale model of Will that cried tears of blood, and a fire that left Lucas in a coma. On the bright side was the creation of an awesome website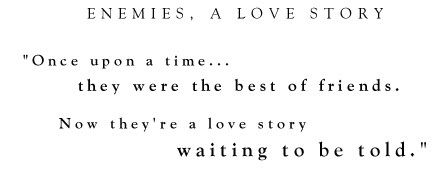 and an
obsessive
amazing group of fans:
Upon his return, Lucas tried to deny that he was jealous of Samiís relationship with Brandon. But thereís nothing like a cut throat and a lost voice to get two people dreaming of each other.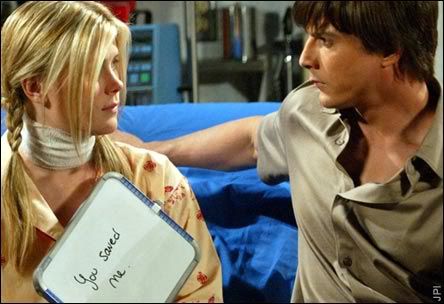 Against the backdrop of the Salem Serial Killer, Lucas and Sami shared comfort, salty French toast, confessions of love in a clown car, and finally an engagement.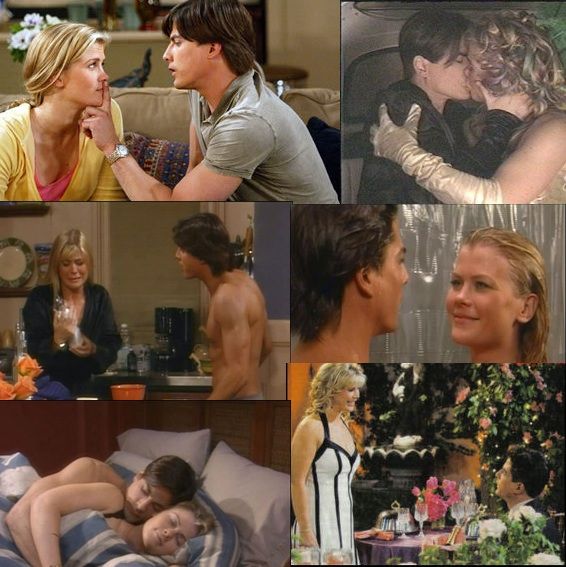 And Alison Sweeney and Bryan Dattilo continued to share their time with their fans generously, especially at the Greenville softball game-turned-dance.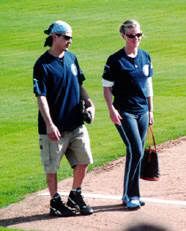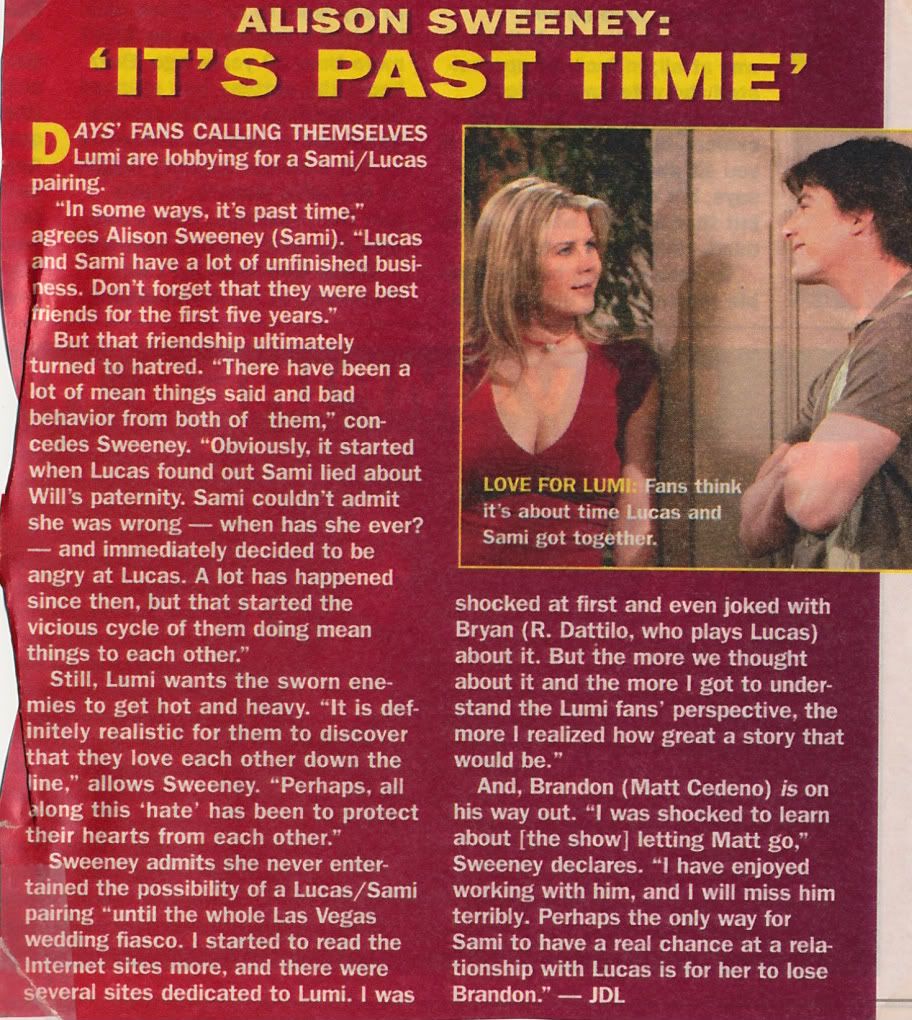 Their fans appreciated their generosity all the more because their website was not always worthy of the wonder of Lumi.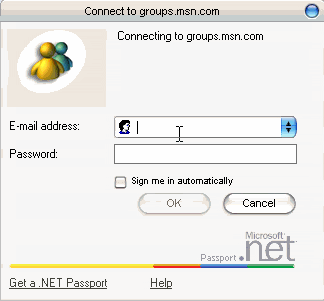 Kate was even more evil than MSN groups and tricked Lucas into thinking that Sami had cheated on him with Brandon. Sami realized that the only rational course of action involved dressing up in drag and jumping out of Lucasí birthday cake (not at the same time).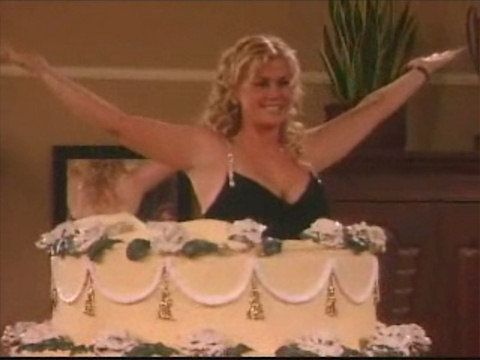 Lucas and Sami became engaged for the second time.
Kate ruined the engagement for the second time by revealing Samiís alter ego Stan the Man. Meanwhile, Carrie and Austin returned to town for an Iron Love Rectangle redux: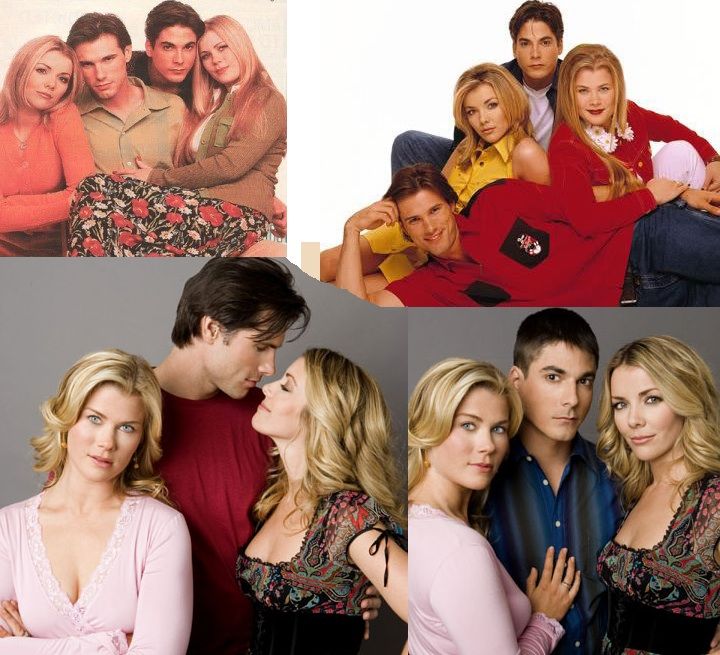 Carrie decided to marry Lucas in the rather icky hopes that he would impregnate her as easily as he had impregnated Sami. When Carrie inevitably cheated on Lucas with Austin, it was only a matter of time before Sami and Lucas celebrated engagement number three: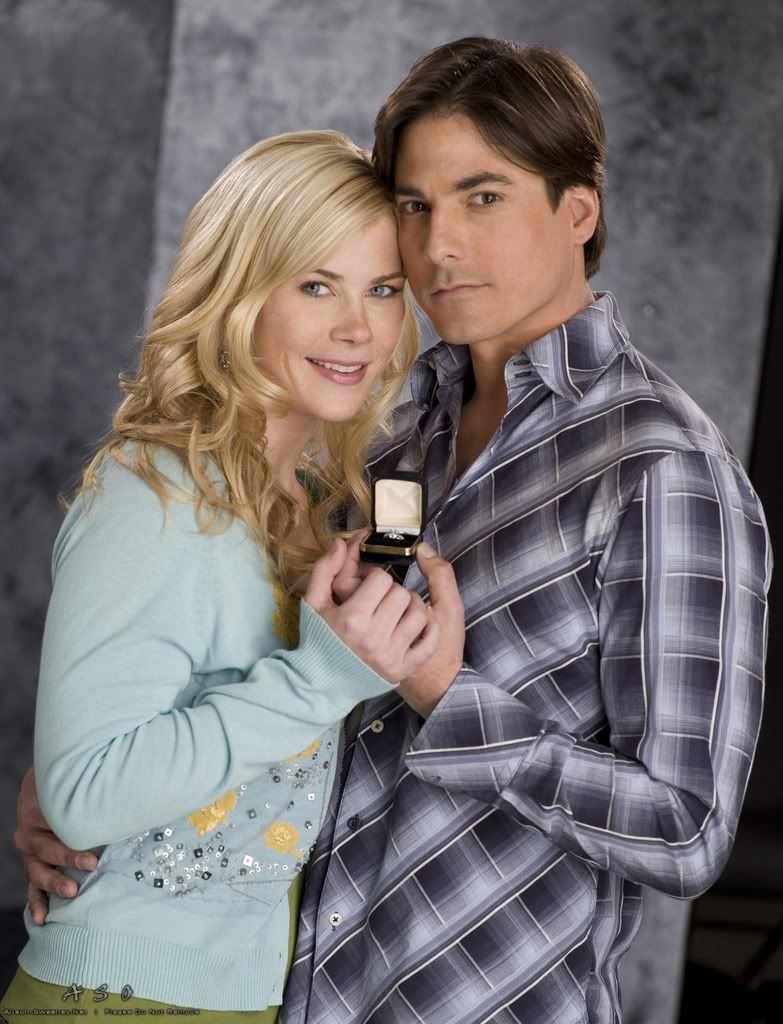 culminating in a green wedding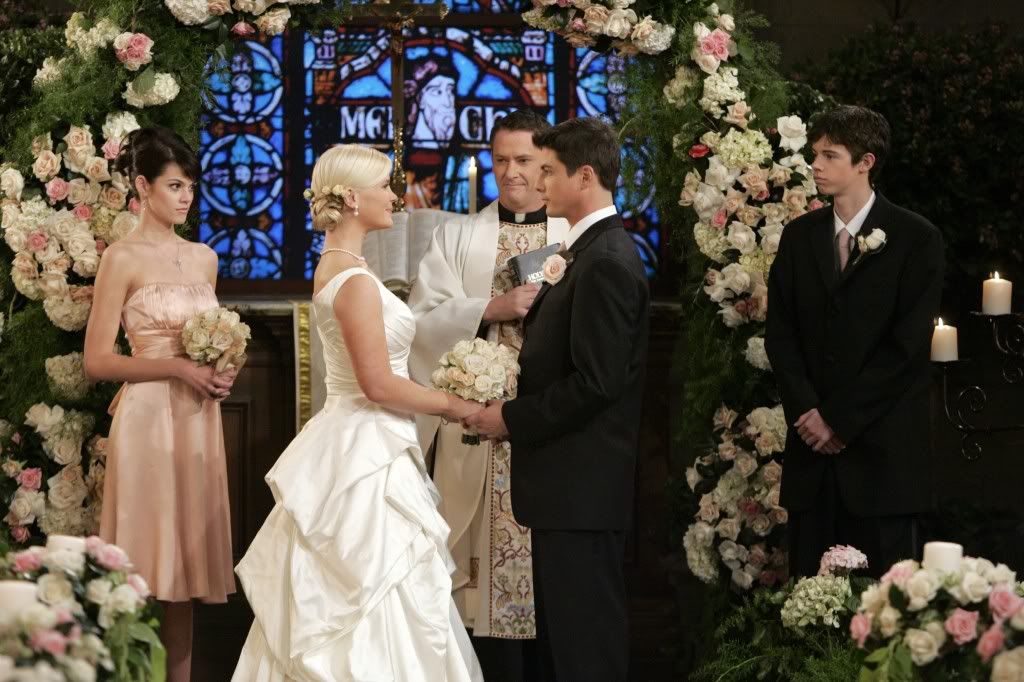 and the birth of twins.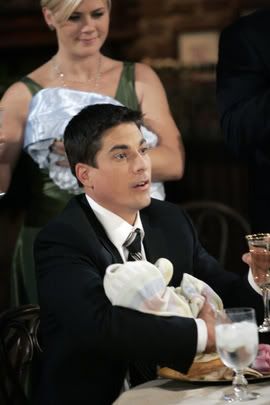 Unfortunately, Sami was black mailed into divorcing Lucas so the DiMeras would not murder her children.
And Lucas went to prison in his own attempt to protect Will.

Fans were reduced to hoping for Chandler Massey tweets and traumatizing Lauren Koslow with froggy chess sets.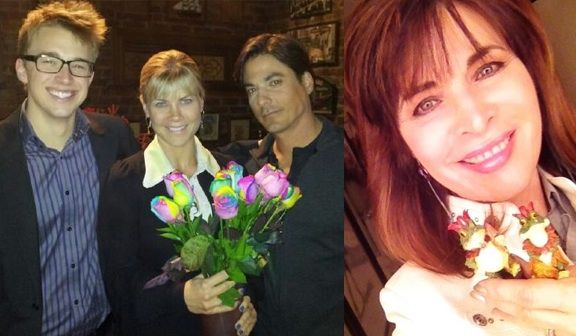 But now Lucas and Sami are back together, awaiting the next 19 years!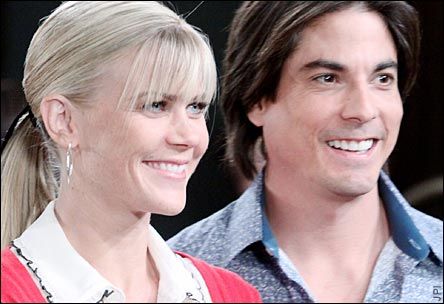 April 15, 2012
For more Lumi history visit
Second Chances on YouTube
Transcripts
Quotes
Timelines/History
| | | |
| --- | --- | --- |
| | | 4:04 AM Aug 18 |
Tweets about "#Lumi"