Follow @2CLumi Tweet #Lumi ††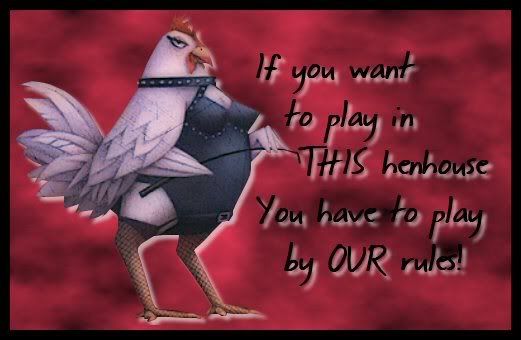 Second Chances Rules for Posting
The rules are few and simple:
Respect is not earned--itís given.

Respect your fellow poster and his/her opinions. No one likes to be personally insulted or "bashed", so don't do it. Groundless accusation of a bash IS a bash.

No profanity of any kind, not even the implied kind!

This is a LUMI site. All other pairings and characters are fair game on the boards, so donít be upset if someone you like is bashed. Also, be respectful of the fact that weíve waited over a decade for this pairing and other suggested romances for our duo may not be appreciated.
We will not tolerate bashing of Lucas, Sami, or Will. Other characters are fair game. Also, on a similar note, as there are real people behind this show, we will not tolerate the bashing of producers, writers (yes, even HER), hairdressers, costumers, gophers or the mail guy.

Discussion of celebrities' private lives is strictly off limits. Official endorsements, public announcements from actors, and endorsements are excluded, as are alien abductions.

Keep spoilers on the spoiler board.

Please provide links to information you get from other sites. If the site owner does not allow information to be taken off site, please respect that decision and don't link or copy and paste.

If you belong to other sites and want to post information from Second Chances elsewhere, please link back to the site.

Graphics Size Guidelines

Images are great. We love to see them, however in order to keep the board loading quickly, we have to limit the quantity and size of graphics posted.



Fanfic banners and any images used within a story: Maximum width of 600 pixels. Anything wider throws the layout of the board out of whack.

Signature images: No more than two images may be used. Maximum width allowed: 600 pixels, maximum height: 200 pixels.

Kiddies in the House Rule: If you write fan fics which are rated over PG-13, you must put a rating in the subject line. If you are underage and read anything above PG-13, well then we will have to tell your mama and then kick you out. In all seriousness, minors reading inappropriate material will be warned once. If it continues, we will have no further recourse than to ban that member.

Donít worry, be happy!

*NOTE: Managers reserve the right to delete inflammatory or inappropriate posts at their discretion.
Abuse of these rules may result in:
Deletion of the offending post.

Written warning from management.

Withdrawal of membership.

Banning from Second Chances.
| | | |
| --- | --- | --- |
| | | 4:05 AM Aug 18 |
Tweets about "#Lumi"